Briefly about what we do
We shape the innovation
Pet Can Tech is a manufacturer of innovative packaging, worldwide – transparent PET cans, which are compatible with existing filling lines for aluminium cans.
In the standard Pet Can Tech offer you can find cans in different shapes, sizes and colours.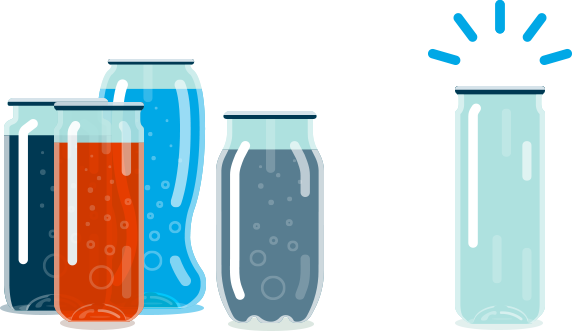 Most importantly – it is possible to design new custom shapes and sizes
PET cans give a unique opportunity to stand out against competitors.